Bluegum and Rumpus Bumpus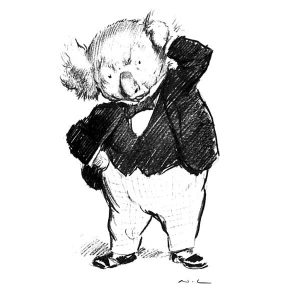 When koala Bunyip Bluegum first leaves home due to his Uncle's whiskers; he can't decide whether becoming a 'Traveller' or a 'Swagman' would suit him best as he roams the wide world.
After awhile he decides to consult a poet –  Egbert Rumpus Bumpus – and ask his advice. When Bunyip found Egbert, the poet was flat out scribbling on a slate –  and could only manage to yell out:
Don't interrupt the poet, friend,
Until his poem's at an end.
Eventually Egbert's opinion was delivered to Bunyip, thus…..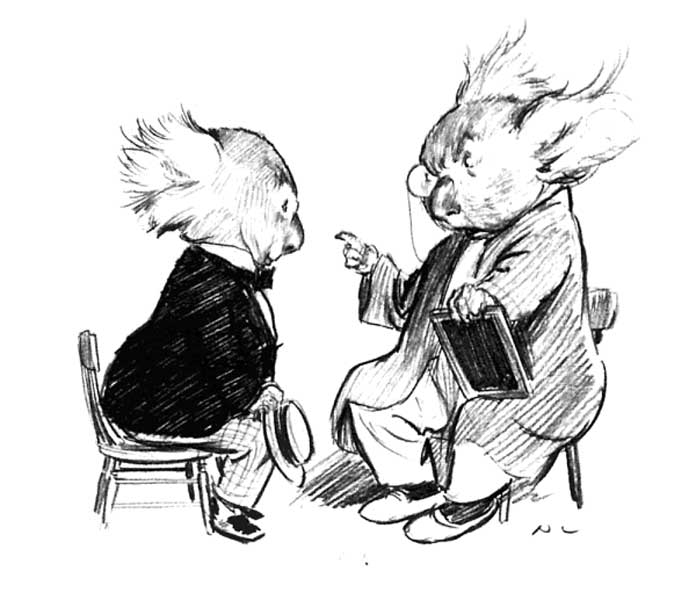 'As you've no bags it's plain to see
A traveller you cannot be;
And as a swag you haven't either
You cannot be a swagman neither.
For travellers must carry bags,
And swagmen have to hump their swags
Like bottle-ohs or ragmen.
As you have neither swag nor bag
You must remain a simple wag,
And not a swag- or bagman.'

Take my advice, don't carry bags,
For bags are just as bad as swags;
They're never made to measure.
To see the world, your simple trick
Is but to take a walking-stick
Assume an air of pleasure,
And tell the people near and far
You stroll about because you are
A Gentleman of Leisure.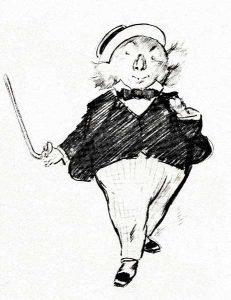 Bunyip Bluegum reckoned this solved his problem, so he took off for home, grabbed a walking stick and set off on his worldly adventures.
The Magic Pudding is THE classic Australian children's story, written and illustrated by Norman Lindsay – if you haven't had the pleasure of reading this delightful tale with it's beautiful drawings – it's available here