Happy and Panda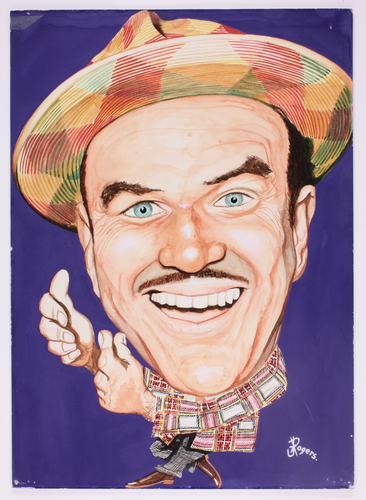 Harry Montague Hammond (7 May 1916 – 1 April 1998), professionally known as Happy Hammond, was an Australian comedian, radio host and children's television show host, and television producer. Happy Hammond was born in Summer Hill, Sydney, Australia. Happy was the youngest of 3 children. His parents were both deaf and mute. He was famous for his bright personality and wearing a tartan suit and hat, sometimes referred to as his "test pattern" outfit, that clashed awfully in real life but worked well on black-and-white TV. His catchphrase was "Is everybody happy?" along with the theme song for the show "Happy days are here again".
The nickname 'Happy' came from his time in the Army during World War II. He served in the Australian Army in the South West Pacific Area and was transferred following a few concerts to the Australian Army Entertainment Unit the "Boomerangs" , entertaining Australian troops in combat areas. He performed in concerts entertaining the troops with Keith Glover, who later went on to join the ABC. After the war, the pair took the act to the Tivoli circuit.
On TV, the Tarax Happy Show (later the Tarax Show) started on Melbourne's GTV-9 in January 1957, debuting from the Myer Emporium Lonsdale Street store window. During Hammond's time at GTV-9, the program was only seen in Victoria, where it competed with Young Seven on HSV-7.
Hammond switched to HSV-7 in 1960, where The Happy Show, no longer sponsored by Tarax, featured Princess Panda (Panda Lisner), Lovely Anne (Anne Watt), Parer the Magician (Tommy Parer), Funny Face (Vic Gordon), Big John (John D'Arcy), Robbie Rob (Bob Horsfall), Cousin Roy (Roy Lyons) and Sylvester the Talking Sock (Ian Williams). The program was also relayed to ATN-7 in Sydney. During Watt's absence for her honeymoon in early 1965, her place was taken by a young Olivia Newton-John.
Hammond was a keen supporter of the Geelong Football Club in the Victorian Football League (subsequently the Australian Football League). He was accorded the honour of running through the banner with the Geelong players on Grand Final day in 1963. It must have been a good omen – Geelong won the game.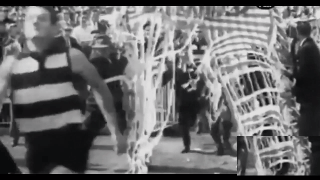 Panda Lisner (born Joan Dorothy Kelly; 29 August 1930 – 2011)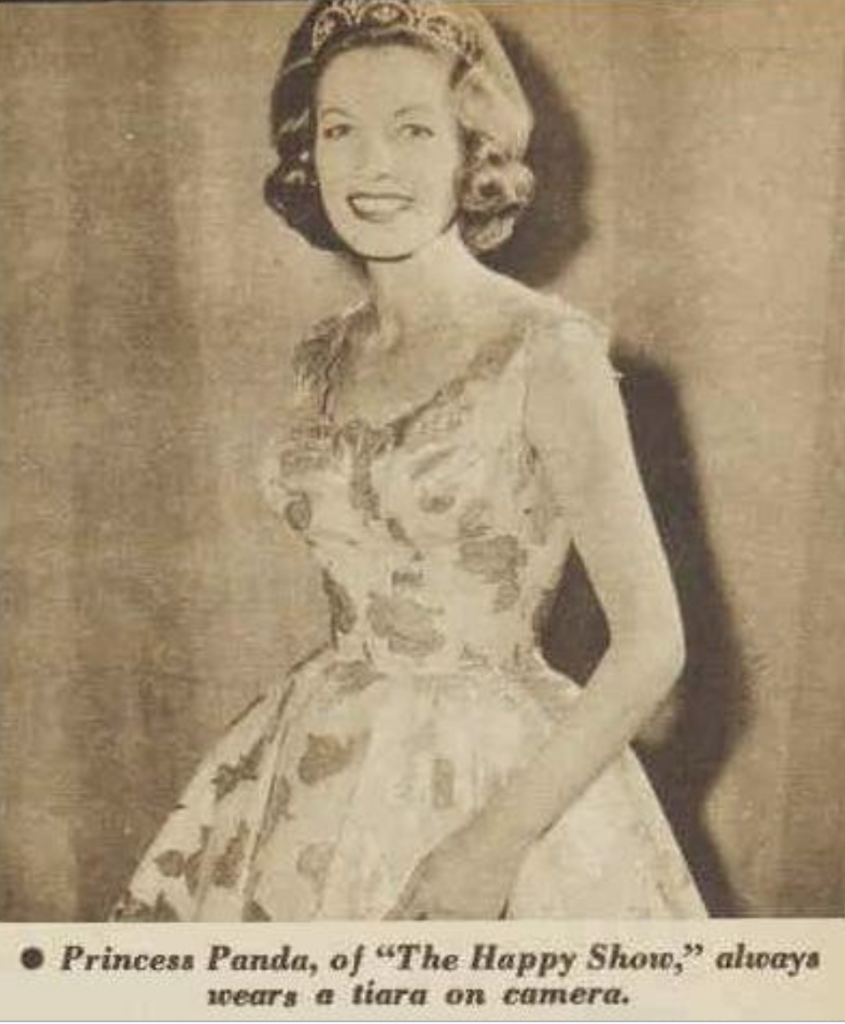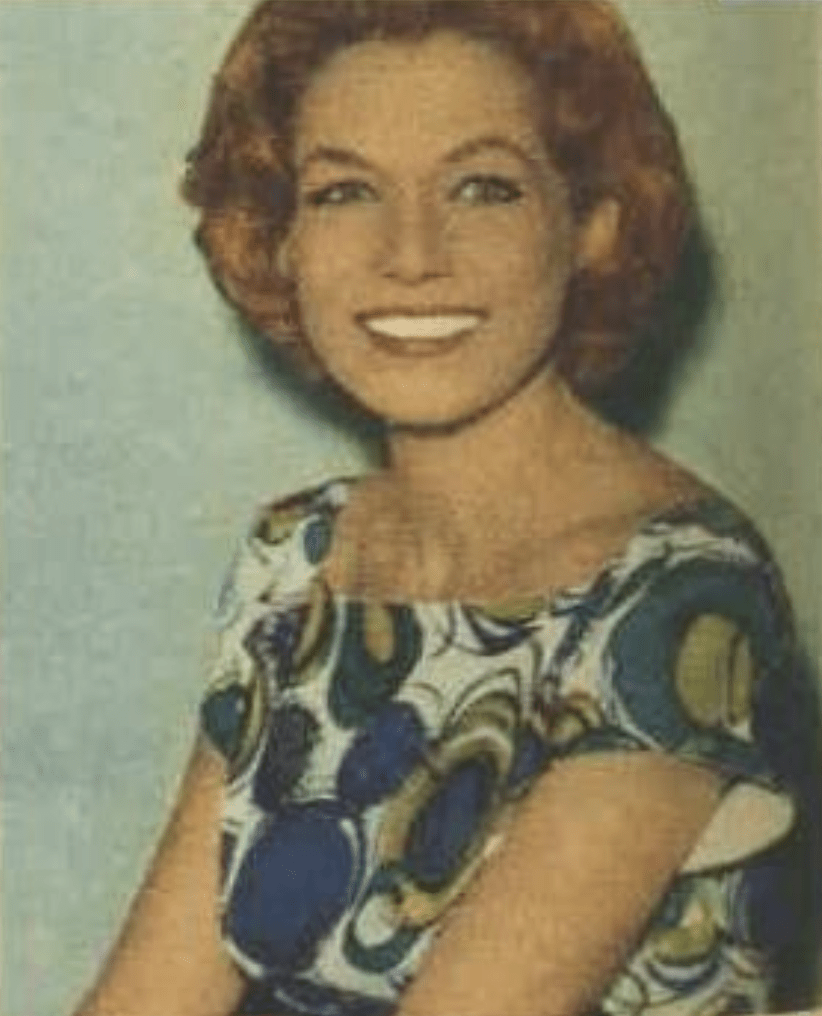 GTV9 PLANNING TOP SHOWS JUST FOR YOU
Listen, Junior: don't forget on Monday to be in off the streets and front of the TV set at 5.30 p.m. You'll see a beaut programme—the "Happy Show"—every night at this time a whole hour on GTV9. There'll be party games and gifts, guest personalities, hobbies and talent tests. Compere ls "Happy Hammond" who knows just exactly what you like to see and hear.
Every night you'll see Ron Blaskett the ventriloquist and his doll "Gerry Gee." Once a week, on Mondays, there'll be "Bernard" the magician. But apart from all that there's Roy Rogers, the famous cowboy star and "Trigger", his horse, who have been favorites with children all over the world. Other westerns are "The Cisco Kid" and the "Adventures of Kit Carson."
For those of you who like space stories there's Rocky Jones the "Spaceranger," and, of course, the ever popular "Superman." That's not all. The show will include Terry Toons with Puddy the Pup, Farmer Al Falfa and Kiko the Kangaroo.
Children and their parents will be able to watch the actual production of the "Happy Show." It is to be staged and televised in a specially-built glass studio in a large ground floor window of the Myer Emporium, Lonsdale St.
Happy Hammond, best-known for his radio session with Graham Kennedy on 3UZ said yesterday: "It's going to be called 'the Happy Show,' and that's exactly how it's going to be."
Happy, a slightly-built, 40-year-old, soft-voiced and gentle-natured man, has twice appeared on GTV9 in test transmissions. But with typical thoroughness he was not satisfied with his appearances, although viewers were. Three months ago he enrolled in a course covering the technical side of TV. To find out what sort of entertainment went over with the younger generation he has been inviting the neighbors' kids into his home to look at his TV set. From their likes and dislikes he has worked out what he wants on his own programme. "You can't afford to ignore the opinions of the kids," he said. "They are so perceptive and honest."Happy, who lives with his wife Rita, in Centre Rd., East Bentleigh, has no children.
He got his regard for children from the early post-war days when he acted in Tivoli pantomimes.
"When a youngster is delighted he really lets you know," he said. "It's a grand feeling for an entertainer." In his day Happy has been a grocer's boy, clerk, infantryman, member of an army entertainment unit, actor in Tivoli revues, and for most of the past 9 years, a breakfast announcer on radio stations in Victoria and New South Wales. He has his own method of overcoming TV nerves.
My attitude is that it is similar to stage work. Of course there is no audience. "This means I must concentrate enough to conjure up an audience — imaginary to others in the studio but REAL to me.
Aptly-named, Happy Hammond, is a trouper who has come up the hard way. The years of battling should now pay off handsomely in the new and exacting medium that is TV.
Argus (Melbourne, Vic. : 1848 – 1957), Friday 18 January 1957, page 35