Warning: "continue" targeting switch is equivalent to "break". Did you mean to use "continue 2"? in /customers/9/1/2/thefullquid.com/httpd.www/wp-content/themes/hueman-pro/addons/pro/wfc/wordpress-font-customizer.php on line 512 Warning: "continue" targeting switch is equivalent to "break". Did you mean to use "continue 2"? in /customers/9/1/2/thefullquid.com/httpd.www/wp-content/themes/hueman-pro/addons/pro/infinite/infinite-scroll/class_infinite.php on line 243 Warning: Cannot modify header information - headers already sent by (output started at /customers/9/1/2/thefullquid.com/httpd.www/wp-content/themes/hueman-pro/addons/pro/wfc/wordpress-font-customizer.php:512) in /customers/9/1/2/thefullquid.com/httpd.www/wp-includes/feed-rss2.php on line 8 https://www.thefullquid.com A life in pictures Wed, 15 Sep 2021 13:36:10 +0000 en-AU hourly 1 https://wordpress.org/?v=5.7.4
https://www.thefullquid.com/2021/09/15/131074/ https://www.thefullquid.com/2021/09/15/131074/#respond <![CDATA[pjg]]> Wed, 15 Sep 2021 13:36:08 +0000 <![CDATA[Footy]]> <![CDATA[AFL]]> http://www.thefullquid.com/?p=131074 <![CDATA[

The post appeared first on The Full Quid.

]]> <![CDATA[
The post appeared first on The Full Quid.

]]> https://www.thefullquid.com/2021/09/15/131074/feed/ 0 https://www.thefullquid.com/2020/05/30/comstockery-mockery/ https://www.thefullquid.com/2020/05/30/comstockery-mockery/#respond <![CDATA[pjg]]> Sat, 30 May 2020 02:30:13 +0000 <![CDATA[Art]]> <![CDATA[Australian culture]]> <![CDATA[Melbourne]]> http://www.thefullquid.com/?p=130994 <![CDATA[

ITALIAN NUDES BANNED 50 PRINTS SEIZED DECLARING that their subject matter is prurient, the Customs Department has seized 50 prints of a painting by the...

The post Comstockery Mockery appeared first on The Full Quid.

]]> <![CDATA[
ITALIAN NUDES BANNED
50 PRINTS SEIZED
DECLARING that their subject matter is prurient, the Customs Department has seized 50 prints of a painting by the Italian artist, Amedeo Modigliani. They will be destroyed at the end of the month unless Gino Nibbi, to whom they are consigned, appeals against their seizure. The original by Modigliani is called "Lying: Nude." A bronze-skinned girl with black hair and heavily shadowed eyes is shown reclining with her hands behind her head. It was explained that the prints had been seized with the approval of the Collector of Customs, as the Department felt that the reproduction was definitely prurient and that it would have a strong appeal for other than the genuine art-collector. The department does not object to the fact that the figure Is a nude, but to the type of nude and to the cheap form of the print.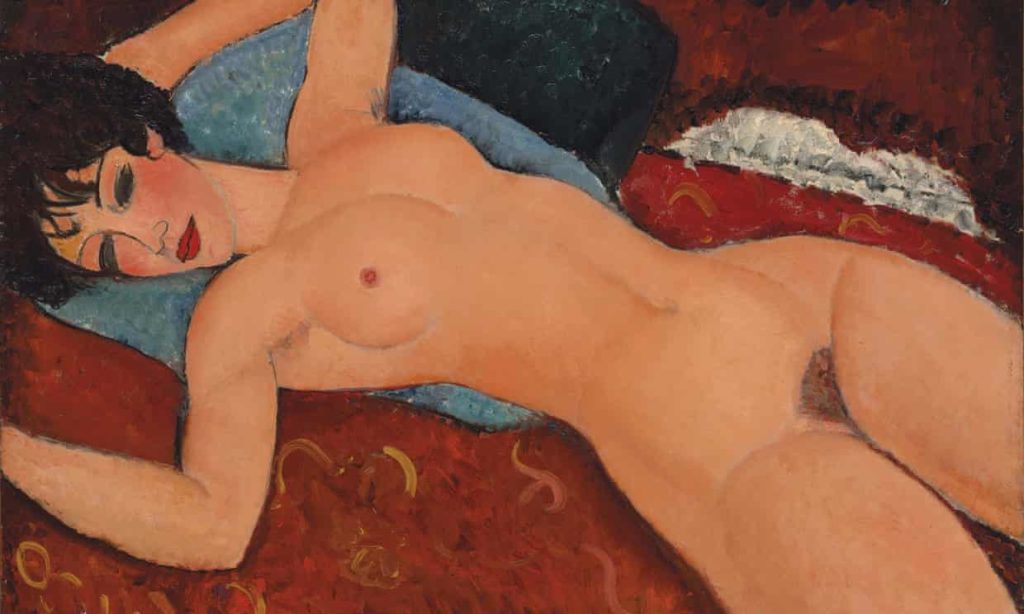 BUMBLE-FOOTS
This view is strongly contested by Mr. Adrian Lawler, the artist.
"When in Italy recently, Signor Nibbi was able to persuade a wealthy connoisseur to iend him a magnificent canvas by Modigliani (it had cost him £5000) for the purpose of personally supervising the manufacture of a colored reproduction for importation into Australia,"
Mr. Lawler said to-day.
"The collaboration of a printer as alive to the color values of the work and as scrupulously sensitive to the effect of its nuances as was Nibbi himself, resulted In a print which Is authentic to a degree not hitherto seen in any color-prints of Modigllani's work in Australia. The picture and, of course, its printed simulacrum, is entirely innocent of the least breath of pruriency. But the subject happens to represent, as in all Modigliani's best works, that of a nude female figure. Without further ado, the bumble-foots of our local Customs House have therefore, after brief and scandalised inspection of the print, and with no reference either to Modigliani as artist or to the Australian public as spectator, exercised once more their ridiculous , powers of censorship and condemned the publication to destruction."
Signor Nibbi is a Melbourne art-dealer.

Sun (Sydney, NSW : 1910 – 1954), Wednesday 10 November 1937, page 3

Signor Gino Nibbi, the Melbourne art dealer, to whom the prints of a nude by the Italian painter, Modigliani, were consigned, has lodged an appeal to the Collector-General of Customs in Canberra against the seizure of the prints on the ground that they were prurient. Signor Nibbi said today that the appeal would be considered by the Censorship Board within a week or so. Similar paintings by Modigliani had been hung in the world's leading galleries, he said.

Newcastle Morning Herald and Miners' Advocate (NSW : 1876 – 1954), Friday 12 November 1937, page 10
---
Artists Protest Against Seizing Of Nude Prints
PAINTER'S WORK PRAISED: POWERS OF CUSTOMS "DANGEROUS"
SYDNEY artists and art dealers protested yesterday against the action of the Customs Department, Melbourne, in seizing 50 prints of a painting by the Italian artist, Amedeo Modigliani.
Modigliani did beautiful work,
Miss Helen Stewart, who has an art studio in the city, said yesterday. I can see no possible reason why the prints should have been banned. "
I think we should consider ourselves very lucky to get reproductions of the works of great painters.
Mr. Max Meldrum, Melbourne artist, at present in Sydney, said it was very dangerous for Customs officers to be given the right to exclude pictures or books on moral grounds.
To define what is pornographic and what is pure is a most difficult task, he declared.
Long-Necked Women
Only absolutely unprejudiced people can do it. Rembrandt has been called indecent because of some of the positions of his figures, but the position of a man or a woman on a surgeon's table is equally indecent at times. It all depends on how you look at things.
Mr. Will Ashton, Director of the Art Gallery, said that Modigliani was a modern, the merit of whose works was a subject for controversy. His paintings sometimes appeared a little distorted, and his women invariably had long necks. His work was characterised chiefly by an appearance of pathetic mawkishness, but his art was charming.
No Copy In Sydney
The development of a delicate artistic talent had been prevented by over reliance on sensuality. He excelled in depicting ungainly attitudes or arbitrarily-posed nudes, more suggestive than sensual. After his death, his most important pictures were hung in many of the famous galleries of Europe.
So far as is known, there is no copy of the banned work in Sydney, said Mr. Ashton. Many reproductions of Modigliani's other works appear in books on art at the Public Library in Bent Street.
Daily Telegraph (Sydney, NSW : 1931 – 1954), Friday 12 November 1937, page 2
---
Shocking; Bad Art, Says Censor MELBOURNE
I think every decent citizen will be pleased at the lead given by Prince George. There are a number of unpleasant subjects which must be studied, but the study should be conducted in a dispassionate way proper to medical science. This modern vogue of dipping into pathology is not only unpleasant, but shocking, bad art. The whole aim of art, in its widest sense, is to create beauty through the limitations of some particular medium, and what beauty is to be found in the diseased state I fail to see. I suppose the sex licence is a reaction against the 'over-prudery' of Victorian times, but trust it will soon defeat itself. I have heard French critics condemning Macbeth because it had no love story. I believe firmly that this vogue will burn itself out, and that we shall go back to literature that is open air and bracing and not hot-house and degenerate. I trust that when our thoughts are turning back to Walter Scott this year, the centenary of his death – we will think how clean and manly his works are.

Prof. W. A. Osborne, Victorian film censor
News (Adelaide, SA : 1923 – 1954), Friday 18 March 1932, page 1
---
Daily Telegraph (Sydney, NSW : 1931 – 1954), Friday 31 July 1936, page 6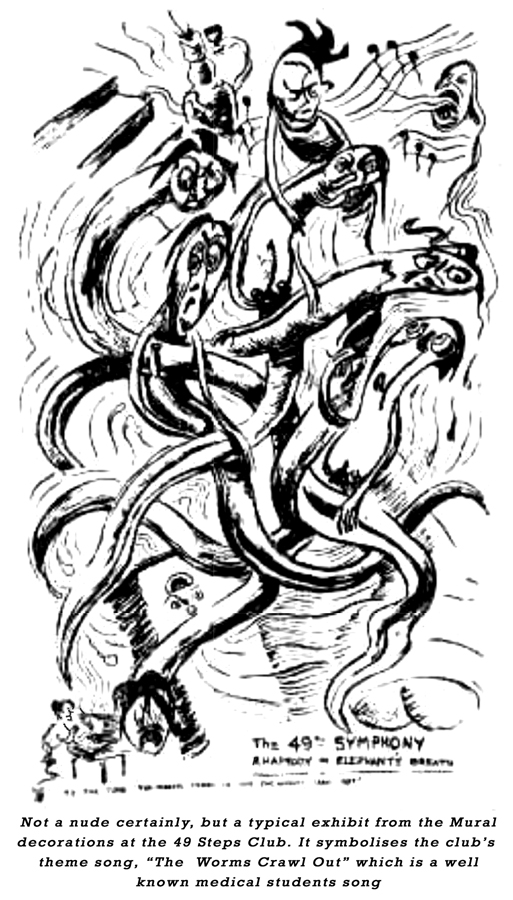 The post Comstockery Mockery appeared first on The Full Quid.

]]> https://www.thefullquid.com/2020/05/30/comstockery-mockery/feed/ 0 https://www.thefullquid.com/2020/03/10/boat-nefertiti-pow-marina/ https://www.thefullquid.com/2020/03/10/boat-nefertiti-pow-marina/#respond <![CDATA[pjg]]> Tue, 10 Mar 2020 11:35:46 +0000 <![CDATA[Maritime]]> <![CDATA[Tasmania]]> http://www.thefullquid.com/?p=130966 <![CDATA[

A little clip re checking out a friend's yacht while they're away.

The post Checking Nefertiti appeared first on The Full Quid.

]]> <![CDATA[
A little clip re checking out a friend's yacht while they're away.

The post Checking Nefertiti appeared first on The Full Quid.

]]> https://www.thefullquid.com/2020/03/10/boat-nefertiti-pow-marina/feed/ 0 https://www.thefullquid.com/2019/05/02/scrabble-babble-oodles-of-doodles/ https://www.thefullquid.com/2019/05/02/scrabble-babble-oodles-of-doodles/#respond <![CDATA[pjg]]> Thu, 02 May 2019 01:26:24 +0000 <![CDATA[Humour]]> <![CDATA[Melbourne]]> <![CDATA[doodle]]> <![CDATA[games]]> <![CDATA[scrabble]]> http://www.thefullquid.com/?p=130913 <![CDATA[

Scrabble Is Latest Game Craze New York.  Right here in the middle of the television age, a parlor-game craze is sweeping America. All the wise...

The post Scrabble babble & oodles of Doodles appeared first on The Full Quid.

]]> <![CDATA[
Scrabble Is Latest Game Craze
New York.  Right here in the middle of the television age, a parlor-game craze is sweeping America. All the wise men who predicted dire social results when television finally covered the nation thought such games were gone forever.

But now 10 million Americans have proved them wrong. In little more than six months that huge number of fans has been recruited for a new game called Scrabble. Stories about the craze are seeping out to the outside world and Scrabble's inventor is expecting that some time soon his 'brain child' will cover the whole world in just the way that Monopoly, Mah Jong and Canasta did. Scrabble is a word game and its requirements are: skill in spelling, a handy dictionary, and some competitive spirit. Also necessary are a board marked with 326 squares, 100 small wooden counters bearing the letters of the alphabet, and two, three or four players.

Basically it is played like a crossword puzzle in reverse. Each player is given seven of the small wooden counters at the start of the game. Each counter is printed on one side with a letter and a number. The number refers to the letter's frequency of use: each of the vowels counts only one point, but the letter 'Z' counts 10 points. For the first move a player spells out a word on the board. He scores according to the value of the letters he uses, and if he can place some of the letters on blue-painted 'premium squares' he earns double or triple the value of each letter. The next player builds another word on the original, but only in such a way that every combination of adjoining letters forms a word. It sounds simple — kid's stuff, maybe. But as the board becomes well covered the addition of one more letter usually involves trying to form two almost im-possible words. Then the old crossword puzzle standbys like 'gnu,' 'adze,' 'czar,' 'fez,' 'zebu,' and 'xyme" start filling up the remaining spaces. Scrabble has a high percentage of fans now in the universities of America. In New York it has been turned into a fierce gambling game. In Los Angeles Scrabble sessions have been enlivened since the locals changed the rules so that players must spell out only dirty words. At Harvard and Princeton they play it in French and Latin. Abroad, one of Scrabble's eminent fans is reported to be India's Prime Minister, Pandit Nehru.

Scrabble is a new enough game for the story of its invention still to be clear, and it provides interesting case histories of how people go about inventing games and of how the public, after ignoring the invention for years, suddenly goes crazy about it.

Its inventor is a New York architect named Alfred Butts.

Back in 1931, Butts, who was then out of work, decided in a cold-blooded, deliberate fashion to invent a new parlor game. With scientific method he studied the types of games that were popular then and decided that a word game that involved a method of scoring was what was needed. In a year he had worked out a sort of skeleton Scrabble, but it was five years before he was able to develop it sufficiently to write a set of rules for it. Then he sent his idea to game manufacturing companies — and they promptly rejected it. Another five years passed and Butts, who had long since started work again, made a few Scrabble sets in his garage for his friends, and at the end of the war he agreed to let one friend, James Brunot make more in a small wood-working factory. Another hiatus followed, this one lasting almost 10 years, which brings us to the early months of 1953. Brunot was about to stop making Scrabble sets because he had managed to sell only a few hundred a year when suddenly the orders started pouring in. Now Brunot has turned over most of the work to mass – production game-manufacturing firms and the sales average about 150.000 a month.
Advertiser (Adelaide, SA : 1931 – 1954), Saturday 13 February 1954
---
How Do You Doodle?
ONCE upon a time it was yo-yos, mini golf, "Knock, knock . . .Who's there?" or the Little Audrey tales (in both bar-room and drawing-room versions). The crazes come and go, leaving little sign of their having existed. Sometimes they come two at a time.  At the moment the American word-game, Scrabble, is about to descend on Sydney; and at the same time another fad "crazy doodling" is already at the doorstep. It has, in fact, been sweeping Victoria and South Australia.

If you see two people writing and sketching on a piece of paper, handing it to. each other and chuckling, there is no need to take offence, to think that they are perhaps drawing a caricature of your face. They are just indulging in a "crazy doodle."

The whimsical, casual pastime rapidly caught on in Melbourne. Adelaide next fell into line. In both of the southern cities newspapers publish the latest crazy little pictures. When, after a month, a leading Melbourne paper stopped publishing them, there was such an immediate storm of protest from readers that the feature had to be reinstated. Now there are signs that the craze is catching on in Sydney.

How to do it? Simply doodle on a scrap of paper: the back of a tram ticket, if you like, and give it a title. Or vice versa.

Such as:

The post Scrabble babble & oodles of Doodles appeared first on The Full Quid.

]]> https://www.thefullquid.com/2019/05/02/scrabble-babble-oodles-of-doodles/feed/ 0 https://www.thefullquid.com/2019/02/22/happy-hammond/ https://www.thefullquid.com/2019/02/22/happy-hammond/#respond <![CDATA[pjg]]> Fri, 22 Feb 2019 07:12:12 +0000 <![CDATA[Australian culture]]> <![CDATA[Melbourne]]> <![CDATA[Happy Hammond]]> <![CDATA[Panda]]> <![CDATA[Tarax]]> http://www.thefullquid.com/?p=67794 <![CDATA[

Harry Montague Hammond (7 May 1916 – 1 April 1998), professionally known as Happy Hammond, was an Australian comedian, radio host and children's television show host, and television producer....

The post Happy and Panda appeared first on The Full Quid.

]]> <![CDATA[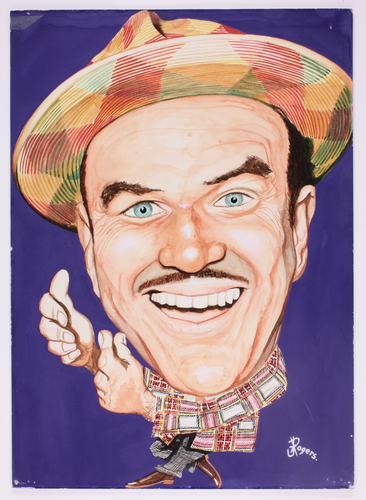 Harry Montague Hammond (7 May 1916 – 1 April 1998), professionally known as Happy Hammond, was an Australian comedian, radio host and children's television show host, and television producer. Happy Hammond was born in Summer Hill, Sydney, Australia. Happy was the youngest of 3 children. His parents were both deaf and mute. He was famous for his bright personality and wearing a tartan suit and hat, sometimes referred to as his "test pattern" outfit, that clashed awfully in real life but worked well on black-and-white TV. His catchphrase was "Is everybody happy?" along with the theme song for the show "Happy days are here again".

The nickname 'Happy' came from his time in the Army during World War II. He served in the Australian Army in the South West Pacific Area and was transferred following a few concerts to the Australian Army Entertainment Unit the "Boomerangs" , entertaining Australian troops in combat areas. He performed in concerts entertaining the troops with Keith Glover, who later went on to join the ABC. After the war, the pair took the act to the Tivoli circuit.

On TV, the Tarax Happy Show (later the Tarax Show) started on Melbourne's GTV-9 in January 1957, debuting from the Myer Emporium Lonsdale Street store window. During Hammond's time at GTV-9, the program was only seen in Victoria, where it competed with Young Seven on HSV-7.

Hammond switched to HSV-7 in 1960, where The Happy Show, no longer sponsored by Tarax, featured Princess Panda (Panda Lisner), Lovely Anne (Anne Watt), Parer the Magician (Tommy Parer), Funny Face (Vic Gordon), Big John (John D'Arcy), Robbie Rob (Bob Horsfall), Cousin Roy (Roy Lyons) and Sylvester the Talking Sock (Ian Williams). The program was also relayed to ATN-7 in Sydney. During Watt's absence for her honeymoon in early 1965, her place was taken by a young Olivia Newton-John.

Hammond was a keen supporter of the Geelong Football Club in the Victorian Football League (subsequently the Australian Football League). He was accorded the honour of running through the banner with the Geelong players on Grand Final day in 1963. It must have been a good omen – Geelong won the game.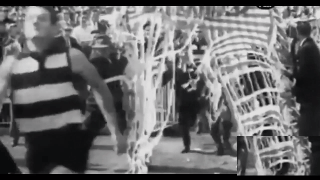 Panda Lisner (born Joan Dorothy Kelly; 29 August 1930 – 2011)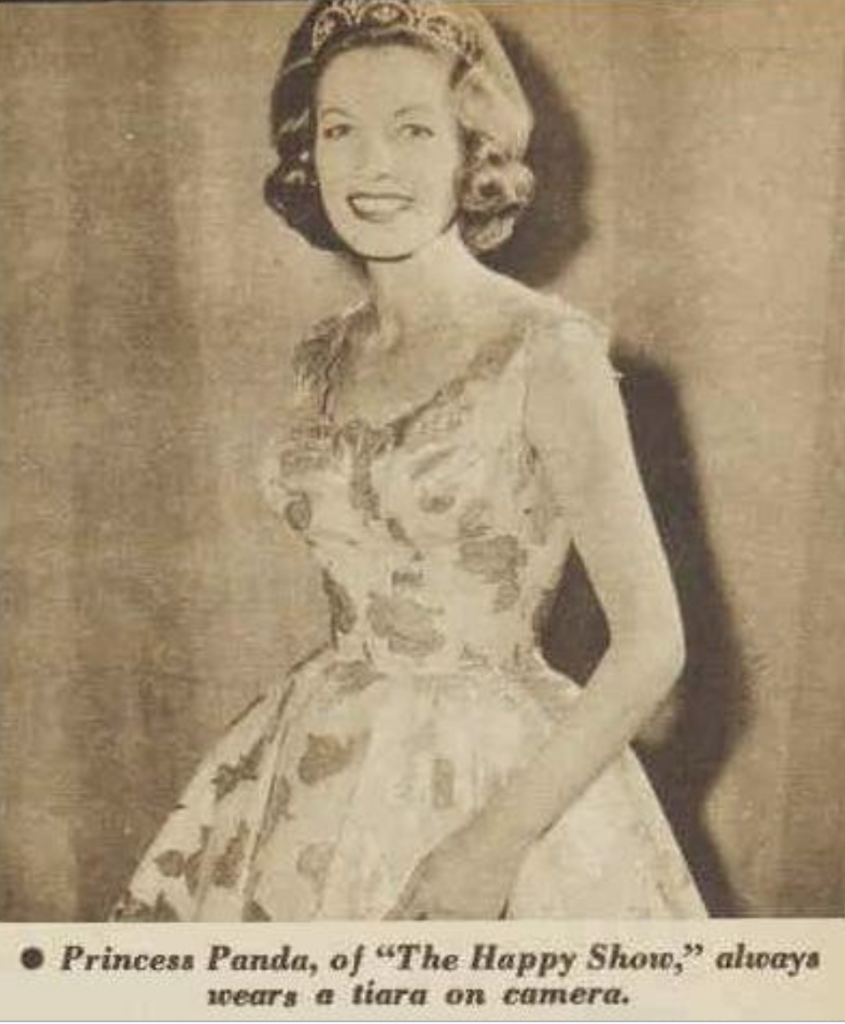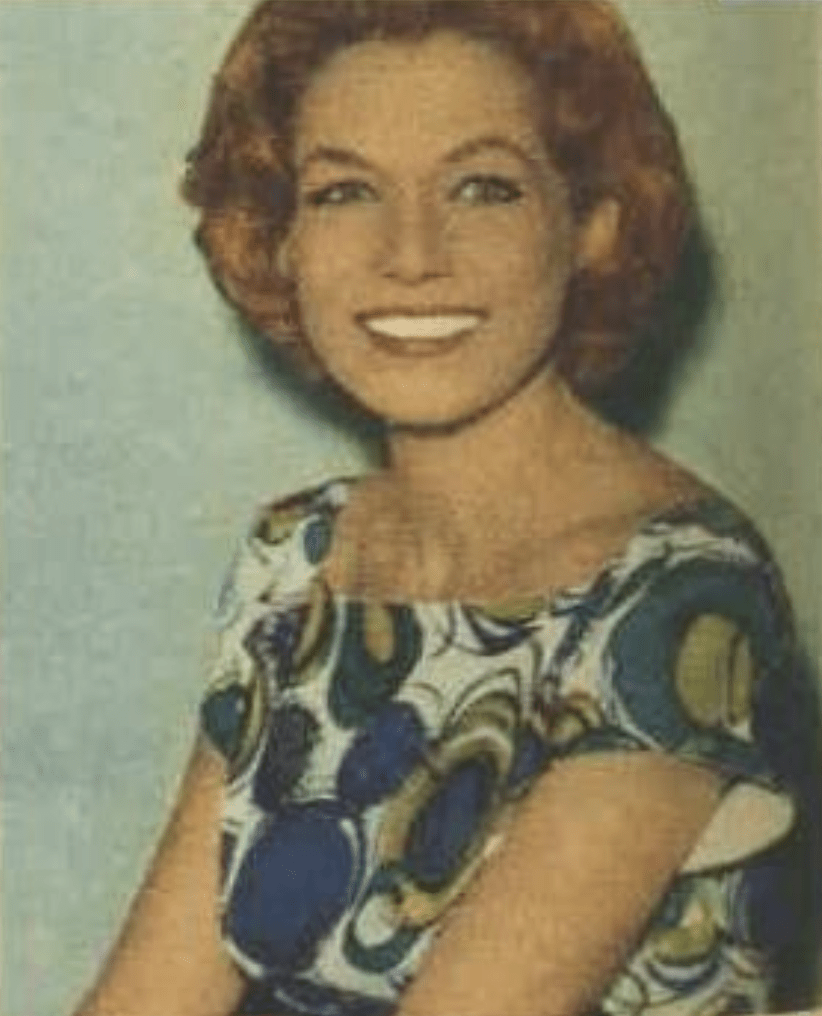 GTV9 PLANNING TOP SHOWS JUST FOR YOU
Listen, Junior: don't forget on Monday to be in off the streets and front of the TV set at 5.30 p.m. You'll see a beaut programme—the "Happy Show"—every night at this time a whole hour on GTV9. There'll be party games and gifts, guest personalities, hobbies and talent tests. Compere ls "Happy Hammond" who knows just exactly what you like to see and hear.

Every night you'll see Ron Blaskett the ventriloquist and his doll "Gerry Gee." Once a week, on Mondays, there'll be "Bernard" the magician. But apart from all that there's Roy Rogers, the famous cowboy star and "Trigger", his horse, who have been favorites with children all over the world. Other westerns are "The Cisco Kid" and the "Adventures of Kit Carson."

For those of you who like space stories there's Rocky Jones the "Spaceranger," and, of course, the ever popular "Superman." That's not all. The show will include Terry Toons with Puddy the Pup, Farmer Al Falfa and Kiko the Kangaroo.

Children and their parents will be able to watch the actual production of the "Happy Show." It is to be staged and televised in a specially-built glass studio in a large ground floor window of the Myer Emporium, Lonsdale St.

Happy Hammond, best-known for his radio session with Graham Kennedy on 3UZ said yesterday: "It's going to be called 'the Happy Show,' and that's exactly how it's going to be."

Happy, a slightly-built, 40-year-old, soft-voiced and gentle-natured man, has twice appeared on GTV9 in test transmissions. But with typical thoroughness he was not satisfied with his appearances, although viewers were. Three months ago he enrolled in a course covering the technical side of TV. To find out what sort of entertainment went over with the younger generation he has been inviting the neighbors' kids into his home to look at his TV set. From their likes and dislikes he has worked out what he wants on his own programme. "You can't afford to ignore the opinions of the kids," he said. "They are so perceptive and honest."Happy, who lives with his wife Rita, in Centre Rd., East Bentleigh, has no children.

He got his regard for children from the early post-war days when he acted in Tivoli pantomimes.

"When a youngster is delighted he really lets you know," he said. "It's a grand feeling for an entertainer." In his day Happy has been a grocer's boy, clerk, infantryman, member of an army entertainment unit, actor in Tivoli revues, and for most of the past 9 years, a breakfast announcer on radio stations in Victoria and New South Wales. He has his own method of overcoming TV nerves.
My attitude is that it is similar to stage work. Of course there is no audience. "This means I must concentrate enough to conjure up an audience — imaginary to others in the studio but REAL to me.
Aptly-named, Happy Hammond, is a trouper who has come up the hard way. The years of battling should now pay off handsomely in the new and exacting medium that is TV.
Argus (Melbourne, Vic. : 1848 – 1957), Friday 18 January 1957, page 35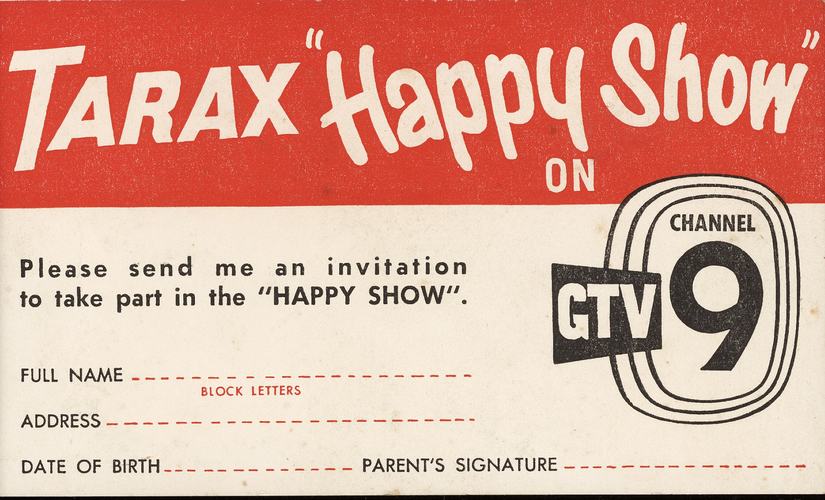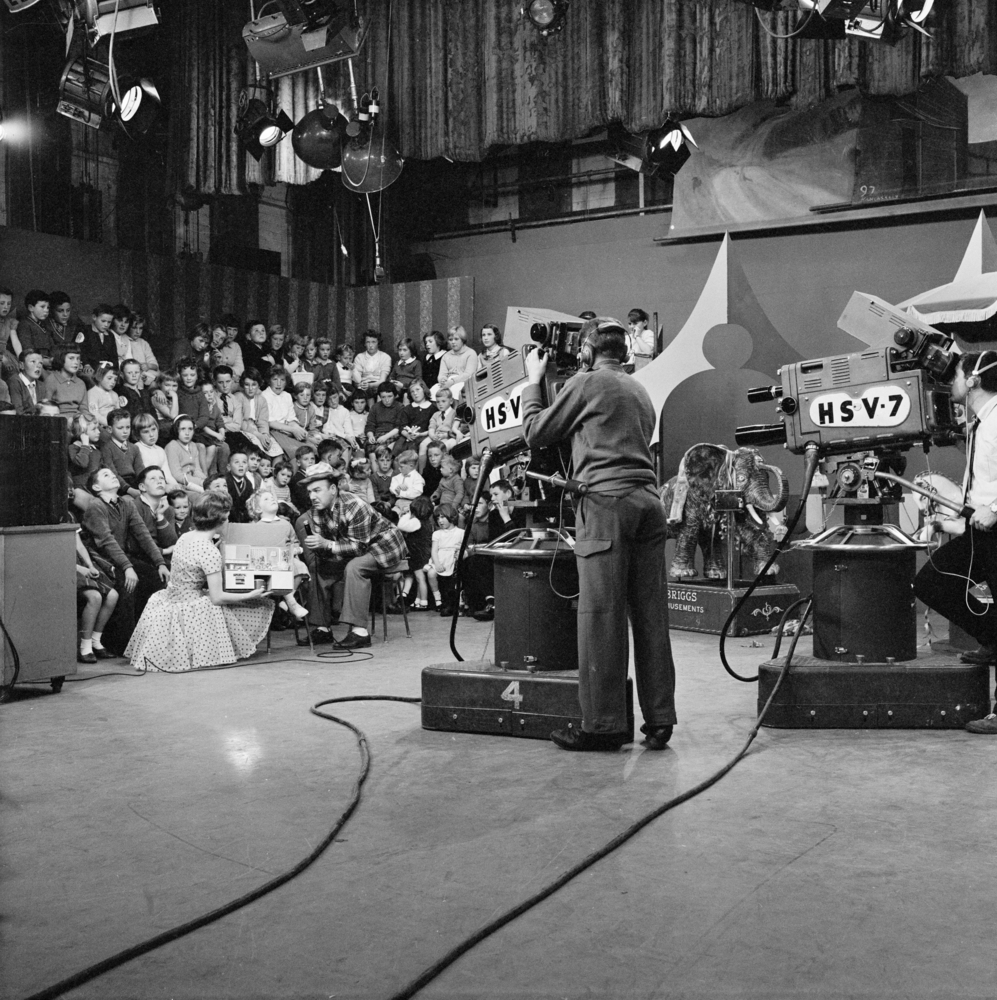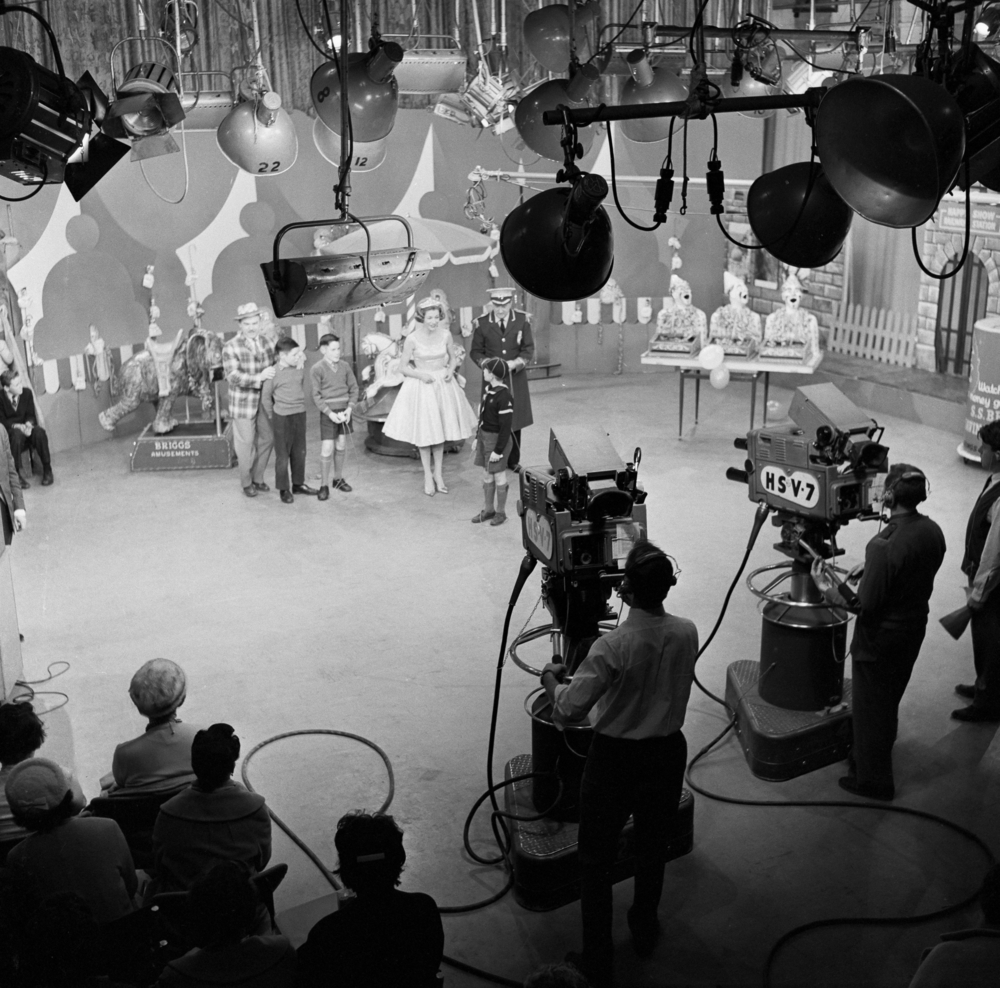 The post Happy and Panda appeared first on The Full Quid.

]]> https://www.thefullquid.com/2019/02/22/happy-hammond/feed/ 0 https://www.thefullquid.com/2018/09/17/stratilingus/ https://www.thefullquid.com/2018/09/17/stratilingus/#respond <![CDATA[pjg]]> Mon, 17 Sep 2018 05:08:40 +0000 <![CDATA[Uncategorised]]> http://www.thefullquid.com/?p=6304 <![CDATA[

The post Stratilingus appeared first on The Full Quid.

]]> <![CDATA[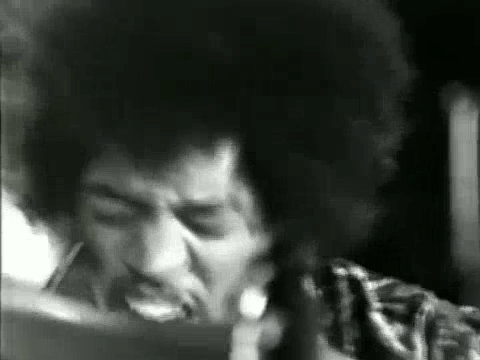 The post Stratilingus appeared first on The Full Quid.

]]>
https://www.thefullquid.com/2018/09/17/stratilingus/feed/
0
https://www.thefullquid.com/2018/06/23/a-pox-on-the-boks/ https://www.thefullquid.com/2018/06/23/a-pox-on-the-boks/#respond <![CDATA[pjg]]> Sat, 23 Jun 2018 07:03:03 +0000 <![CDATA[Melbourne]]> http://www.thefullquid.com/?p=6272 <![CDATA[

Springbok Rugby Protest – 3 July 1971 I went to a lot of protests and marches as a teenager in Melbourne but none was so...

The post A Pox on the Boks appeared first on The Full Quid.

]]> <![CDATA[
Springbok Rugby Protest – 3 July 1971
I went to a lot of protests and marches as a teenager in Melbourne but none was so brutal and scary as the demonstration against the racist South African 'Sprinbok' rugby team on July 3, 1971, at Olympic Park. My colleagues and I had stupidly packed a bag full of oranges to throw but we ditched these quietly when the rage of both the Police and the demo leaders became apparent in the tearing down of the wire fence around the playing field got underway. Others hadn't ditched their weapons and the Police on horseback were pelted with all sorts of missiles. We were searched several times on entry to the ground and Police tempers were ragged. There were numerous Police horseback charges into the crowd which pushed demonstrators off the rear of the embankment where lots of paddy wagons and arrest awaited anyone who rolled to the bottom. It was such a violent atmosphere and it's interesting to look back after nearly 50 years at the news reporting.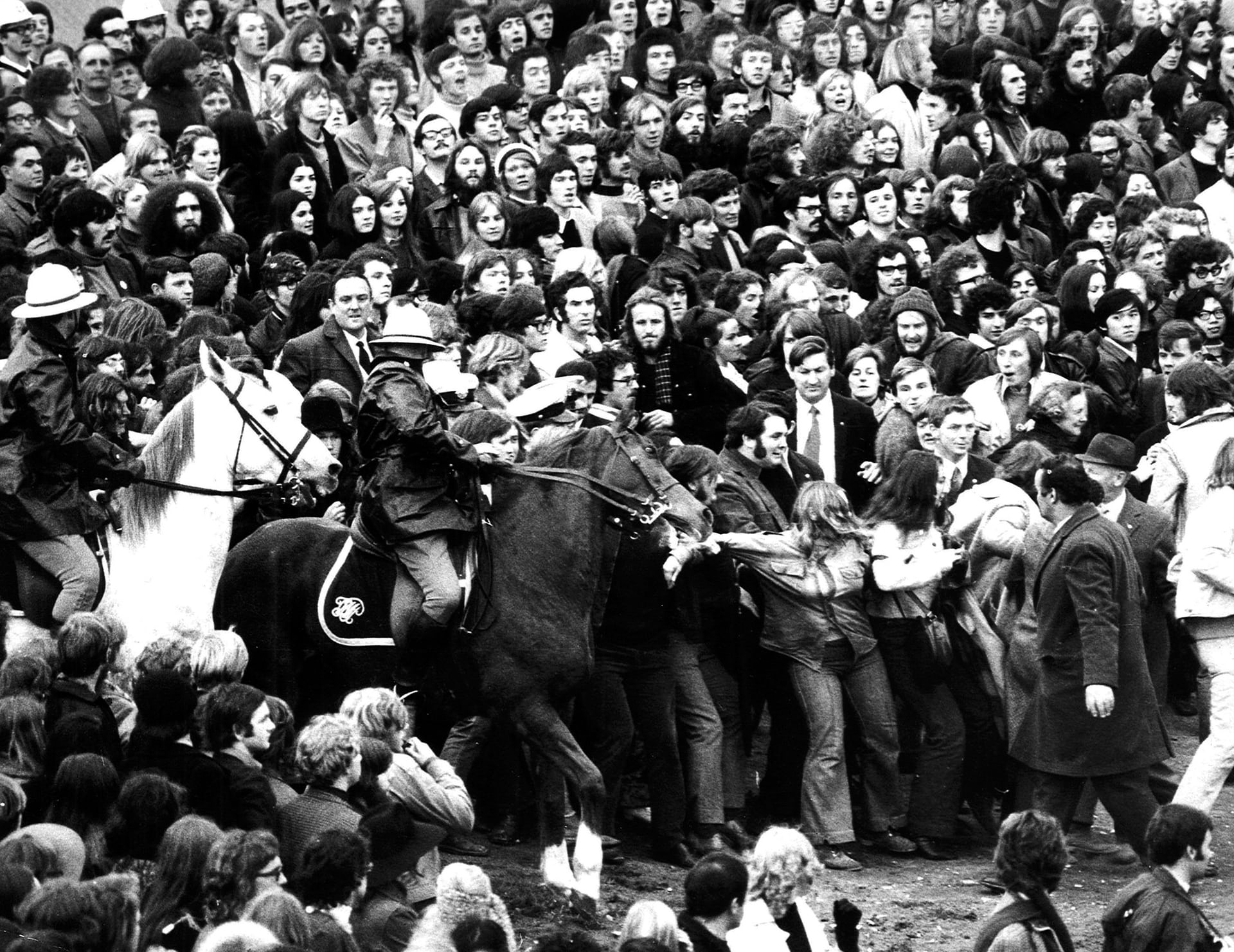 Situation was 'dangerous, explosive'
MELBOURNE, Monday. — The acting Chief Commissioner of Police in Victoria, Mr Ron Jackson, described today the anti-apartheid demonstration at Olympic Park on Saturday as "the most potentially dangerous and explosive situation" he had seen in his 38 years in the police force.
He said that had the police lines been broken by the 3,000 to 4,000 demonstrators and had they entered the arena they might have been attacked by rugby supporters inside the ground.
If this had happened countless numbers would have been hurt or even killed, he said. The police action in keeping the demonstrators off the ground saved them from a possible mauling.
The Victorian Cabinet was "shocked and appalled" at the array of weapons used by demonstrators at Olympic Park on Saturday, the Chief Secretary, Mr Hamer, said today.
Bundles of bungers
Included in the items taken from the demonstrators were a kitchen knife with a 3in blade, a sharpened file about 7in long, two screwdrivers, rocks — some with brads and staples tied to them — orange smoke flares and balloons, whistles and bundles of bungers tied together.
These are hardly things anyone would normally take to a football match, Mr Hamer said.
The violence was obviously premeditated, and the weapons used opened jp a new dimension in demonstrations in Victoria, he said.
The Victorian Council for Civil Liberties will present a detailed report alleging police violence at Saturday's Springbok demonstration to the Chief Secretary, Mr Hamer, the council secretary, Mr J. T. Bennett, said today.
We want all complaints investigated by someone outside the police force, such as an ombudsman, Mr Bennett said.
The chairman of the Halt All Racial Tours committee, Mr G. G. Macaulay, said quite a few individuals would be taking civil action against police for assault.
We have supporting evidence from witnesses and photographs, he said.
Canberra Times (ACT : 1926 – 1995), Tuesday 6 July 1971, page 3
APARTHEID TEAM HOUNDED ACROSS AUSTRALIA BY PROTESTS
In scenes unprecedented in our history, the racist-based South African Rugby team has been hounded across Australia by the vehement protests of anti-apartheid activists.
Continuance of their tour has only been made possible by the protection and assistance of authorities, especially expressed in the organised thuggery of the police, in the various States visited. This police behavior stands in sharp contrast to their relatively mild response to the Vietnam Moratorium actions which happened to coincide with the racist team's visit The contrast has given rise to speculation that government and police forces in the various States might have made a conscious tactical decision to "go easy" on the Moratorium the better to be able to crack down on the anti-apartheid protests. Here are accounts from Tribune correspondents of the anti-apartheid actions so far in Melbourne,  Adelaide and Sydney.
MELBOURNE: The stay of the South African rugby team to Victoria was a hide-and-seek mystery tour, with the game against the State team being played in concentration camp conditions. And as Peter Hain told the crowd before the demonstration, such conditions were to be welcomed as they Illustrated the features of apartheid and underlined its abhorrent nature. About 5000 people marched through the centre of the city on Saturday morning prior to the game. When they reached Olympic Park they were met by charging mounted policemen and foot police who perpetrated some of the worst brutality seen in Victoria. To get into the ground, people had to run a gauntlet of three police searches of their clothing and person. Anyone who objected or protested, however mildly, was thrown out by police who lost their tempers easily. No placards or banners were admitted. Three fences and thousands of police stood between spectators and the playing arena. In some places the police were shoulder to shoulder and in others several deep. At no place were police more than a few yards apart. Yet about a dozen demonstrators succeeded in penetrating to the playing arena. They were chased by police, players and horses. Those arrested were subjected to the most brutal treatment by police. Demonstrators formed a large percentage of the crowd and their chanting drowned out all other sounds. Enough people managed to smuggle their whistles into the ground to keep up an ear-piercing din. There were shouts of "Sharpeville", "Paint them black and send them back" and several unpleasant Afrikaans expressions which South African demonstrators had taught their Australian counterparts.
As a spectacle, the game went decisively in favor of the demonstrators. The demonstrations showed the depth of feeling against apartheid and the impossibility of conducting a cricket tour later this year. Rank-and-file wharfies unloading the South African freighter Safocean Adelaide walked- off the job, saying they would ban the vessel as long as the South African rugby team was in Melbourne. When shipowners and stevedoring firms refused to isolate the ship and called for more labor for the rest of the work force, the whole port went out and stayed out until the team left. From time to time, police amplifier vans told crowds outside (that ticket holders only would be admitted. This was a lie to deter demonstrators in the hope that they would go home. Smoke bombs added to the chaotic scene. Although the game was not stopped Permanently, it was conducted in such conditions that the anti-apartheid cause won out. The scouts and spotters, helped by sympathisers, did a good job in anticipating where the South Africans were due to turn up. For example, a reception given by Melbourne's Lord Mayor (but boycotted by most councillors) was in too and the noise could be heard the heavily curtained Mayoral rooms. They continued their rampage on July 4, when they attacked demonstrators who marched to the US consulate and  South African trade commission. There were dozens of examples of Police bashing into small groups peaceful demonstrators. In one incident, a young man was bashed as he lay on the ground. He was then carried, bleeding profusely, to a police car by more sympathetic police. But the occupants of the car said, "We don't want him".
He was taken to hospital by a passing motorist. People who are well-known as peaceful demonstrators were deliberately bashed by Police. Mrs. Jean McLean was bashed in the ribs and on the head by police after one uniformed thug shouted: "Get Jean McLean!" People with her were bashed as well.
ADELAIDE: The democratic, radical and revolutionary movements here emerged from the events surrounding the Springbok tour with great credit. Leading up to the match itself, anti-apartheid demonstrators kept up a continual harassment of the rugby team. This resulted in the measures of having to smuggle the team into Adelaide "through the back door" as Bishop Crowther said, in the same way as blacks in South Africa are treated. The continued vigil outside their motel ensured that the team got little sleep while in Adelaide. Despite high-sounding, wordy opposition to the tour by Premier Dunstan and his Government, the State police were used to give the South Africans every protection.
There were also declarations by Dunstan that the civil rights of those who wished to see the match should be protected and that the Government had every confidence in the police to handle any demonstrators. That they did so in the interests of apartheid was amply shown on Wednesday evening at Norwood Oval. The police, acting often with fierce brutality and in combination with thugs from the Rugby Union, were successful in ensuring completion of the match. A further eighty-odd arrests were added to the "credit" of the police and the Labor Government. Again and again, the demonstrators, individually and in small groups, forced breaches in massed police lines to enter the playing area, where they were arrested. In several cases they were pummelled by the white-coated rugby vigilantes while being held by police. After the match the opponents of apartheid forced the cancellation of a reception at the Norwood Town Hall, and still later harassed the team at their motel so that they finally left Adelaide, weary and badly shaken by their experience.
SYDNEY: The all-white Springboks team received a noisy and hostile reception from over 1000 demonstrators on their arrival last Sunday. Over 800 people had packed into the Stephen Roberts Theatre at 2 p.m. on Sunday, sitting right up to the foot of the dais, to hear Bishop E. Crowther, from Santa Barbara, California, and British anti-apartheid leader Peter Hain speak. However, shortly before Bishop Crowther ended his speech it was learned that the Springboks were due at the airport at 3.15 p.m. Over two-thirds of the audience rushed from the hall and raced to the airport. Despite repeated calls over the media from Rugby Union officials for all tour supporters to be at the airport to welcome the Springboks, only 200 subdued pro-tour forces were there when the Springboks arrived In five small' aircraft. On their way, the planes had refuelled at Canberra, where, despite short notice, 50 anti-tour forces were there to protest. The Sydney demonstrators kept up a steady chant, combined with high-pitch whistle blowing, when the Springboks got out of their planes. A fifty-strong Black Sash protest picket outside the Squire Inn Motel, Bondi Junction, awaited the Springboks, while several hundred others chanted and booed. By 5.30 p.m. the protest crowd had swelled to 1,000 noisemakers, clashing Commonwealth Bank money boxes together, using clickers and blowing whistles, improvised drums bashed out African-style rhythms and chants of "Go home Springboks", "Paint 'em black and send them back" and "Don't scrum with a racist bum" sounded out. Meanwhile, inside the motel, African Rhodesian activist Sekai Holland and her husband had been allowed to take up their booking only after pressmen began to take photos as the manager moved to exclude them, even though the booking had been made several weeks before.
Sekai Holland, a student, entered the motel to make a "passive protest" at the Springboks' presence. A security man sits outside the Hollands' hotel room door, while they have been refused permission to go on the roof. Shocked and amazed expressions from the Springboks have met them as they have strolled the corridors arm in arm. In South Africa, they would be subject to seven years jail for this sign of affection. A pause was called in the noisy protest soon after, during which the police officer in charge ordered an immediate end to any noise or instant attack and arrest. After a lengthy discussion, the crowd voted to continue a silent vigil outside the Motel. Speakers claimed a major victory already in the protest and said that if there were to be massive arrests it would be when they would be the most effective In stopping the tour. At about 2.30 a.m. in the morning, a distress flare lit up the sky and landed near the motel, for which it was apparently aimed. The news of this incident was completely blacked out in the press. Similarly, a raid on the field in Orange, where the Springboks will play NSW Country, has been totally ignored. Two hundred demonstrators gathered outside Sydney Town Hall at midday on Monday to protest against the reception being given to the Springboks Inside. Smoke bombs were thrown (picture P.1) Police moved among demonstrators and arrested at least two, including Tribune representative Denis Freney. Next main focus of action is the game to be played at Sydney Cricket Ground or Sports Ground next Saturday, July 10, at 2 p.m. Demonstrators are asked to attend a 12.30 p.m. rally at Moore Park before moving to the ground.
Tribune (Sydney, NSW : 1939 – 1976), Wednesday 7 July 1971, page 3
Photographs courtesy of "Fairfax Media"
The post A Pox on the Boks appeared first on The Full Quid.

]]> https://www.thefullquid.com/2018/06/23/a-pox-on-the-boks/feed/ 0 https://www.thefullquid.com/2018/06/19/telling-spelling/ https://www.thefullquid.com/2018/06/19/telling-spelling/#respond <![CDATA[pjg]]> Tue, 19 Jun 2018 01:38:10 +0000 <![CDATA[Australian culture]]> <![CDATA[Language]]> http://www.thefullquid.com/?p=6261 <![CDATA[

During my extended online trawls through old Australian newspapers, it became very noticeable that through the 19th century and up until about WW1, all of...

The post Telling Spelling appeared first on The Full Quid.

]]> <![CDATA[

During my extended online trawls through old Australian newspapers, it became very noticeable that through the 19th century and up until about WW1, all of them used the "American" spelling of words like "honor", "organize" etc. I couldn't help but wonder when and why this practice changed.
Spelling
A brochure, entitled 'The So-called American Spelling: Its Consistency Examined,' has been sent to us by the author, Mr E. J. Forbes. Mr Forbes knows his subject well, and the specimens of so-called American spelling which he introduces are apt and to the point. He also pretty clearly proves that in many cases the so-called American spelling is but a revival of the old English way of spelling. Mr Forbes, whom we have to thank for the introduction of the latest edition of Webster's Dictionary to Australasia, has evidently, taken great pains to point out the presence of much consistency in American spelling, it being, in fact, at times more in accordance with the original English than our modern English way.
Evening News (Sydney, NSW : 1869 – 1931), Saturday 2 December 1899, page 4
AMERICANISMS
SOME INTERESTING EXAMPLES. VARIATIONS OF THE LANGUAGE QUAINT PHRASES AND TERMINOLOGY.
The 'American language' is quite an interesting thing, if only because the gentleman from the land of Uncle Sam is so sure that he is right and we are wrong. When we call one of those convenient articles which save you from having to tramp up the stairs at Challis House, or the Equitable Building, the 'lift,' the word grates on him. He knows it as an 'elevator,' and cannot see why we will not adopt the longer and far uglier word. He does not recognise a tram; those monstrosities are 'street cars,' and with all his vaunted love of economy he insists on sticking to the awkward name. He prefers 'railroad' to 'railway,' and for some obscure reason he never posts a letter; he 'mails' it. Among ourselves a 'grafter' is a man who does his best at a job; in the States it signifies anyone who misappropriates public funds, 'graft' being used as a general term to cover all sorts of corruption.
'JOHNNIE, GET YOUR GUN'
The American never speaks of a revolver. To him that weapon is a 'gun,' whilst the firearm you use for birds is a 'scatter gun.' A sporting dog goes by the elegant name of a 'smell-dog.' 'Shells' are not the projectiles from artillery, but any sort of cartridges. All the swine in the States are 'hogs.' The tuberculous products from Chicago are not tinned, but 'canned,' and then 'railroaded' (or 'shipped by rail') in a 'freight car' to the port where they will be transported to England, where the Government disregard the claims of the Australian product, and is blind to the revelations of 'The Jungle.' When the American misbehaves himself he is arrested, not by a constable, but by a 'patrol-man' or a 'marshal,' according to where he is. His bushrangers are 'road agents,' so-called, possibly, in a spirit of satire, and they are hunted down with a sheriff's posse. There are no privates in the American Army, only 'enlisted men', no servants in American houses, only 'hired girls' or 'hired men.' The motor car is an 'automobile,' pronounced so that you instinctively think of somebody's much-advertised beans. Railway lines are laid, not on sleepers, but on 'ties.' A lady's blouse is a 'shirt-waist;' a soldier's tunic is a 'blouse.' Boots are all shoes, whilst shoes are 'low shoes' — an especially fatuous and irritating arrangement. A bank note is a 'bill', whilst a cheque masquerades under the wrong spelling as a 'check.' You use 'mucilage' on your postage stamps instead of gum, and it is a 'letter carrier' who delivers your correspondence if the 'road agents' have not got it en route, the latter, by the way, being pronounced 'rout.'
THOSE 'SLIGHT' DIFFERENCES
A 'barkeep' or 'bartender' mixes our drinks for you; a 'janitor' opens the door of your hotel; a 'stenographer' takes down your letters and types them, and when you die your coffin is supplied from an 'undertaker's parlor.' Yet the spokesmen for New York's upper ten claim that the differences between the speech of educated people in the Old and New Worlds are so slight as to be almost, if not altogether, imperceptible! To proceed, the American invariably refers to timber as 'lumber;' biscuits are 'crackers,' rolls are 'biscuits,' confectionery is 'candy'.
During the past 30 years— as far back, at any rate, as the Philadelphia Exhibition of 1876 — the English word 'exhibition' has been yielding place to 'exposition.' American railway terminology differs considerably from ours. For instance, the railway line is the 'track,' the engine-driver is the 'engineer,' stations are 'depots' (with the hybrid pronunciation 'dee-po). 'On time' is used to signify punctual or (as with us) 'up to time;' and a railway time-table is a 'schedule.' Other Americanisms are: — 'Back of' for behind; 'right away' for immediately; and an expansion of the Scotticism 'on the street' into such applications as 'he lives on Fifth Avenue.' 'he crossed 'on' the Makura,' 'he came 'on' the afternoon train.' Instead of adopting the French 'galoche' or, as we have it, 'golosh,' the Americans call their overshoes 'rubbers' and 'gums.' The latter, however, is more local than the former, and the Philadelphia lady who 'wiped her gums on the doormat' before entering the house of her New York friends aroused as much merriment by that expression as she could have done in Sydney. 
SOME OLD ENGLISH WORDS
Mention may be made of such variations as 'sidewalk' for pavement 'hackman' for cabman, 'bureau' for a bedroom chest of drawers, and the use of 'cream pitcher' instead of 'cream jug.' In spite of all the foregoing, it would be a great mistake to assume that Americanisms are necessarily novelties, but many are Americanisms merely in the sense that they are English words which are nowadays peculiar to North America in their use or application. It is quite good English to call railway carriages 'cars,' and indeed we have borrowed back that very application in our dining sleeping and tramway car. Other expressions, such as 'I reckon,' 'I guess,' 'I allow' (in the sense of 'I think or suppose'), or 'to home' (meaning 'at home') are all used, though to only a small extent, by British people. Certain old English words still survive in the United States, which seem to have vanished from our vocabulary. Conversely, some English words are obsolete in the States, e.g., sledge (supplanted by 'sleigh'), fortnight, ironmonger, and luggage.
As regards the so-called American spelling of such words as favor, honor, plow, center, theater, miter, etc.; all these forms have been or are, in use among us. A large number of the divergencies between American-English and British-English are undoubtedly due to the fact that the two great English-speaking communities have lived separate lives for many generations. The factor will in course of time result in 'Australianisms' being evolved which to insular English ears will sound equally amusing or irritating as do present-day Americanisms.
Evening News (Sydney, NSW : 1869 – 1931), Wednesday 19 May 1909, page 10
LIVE AND LEARN
THE AMERICAN LANGUAGE
Is the American spelling of words ending in "our' e.g., honour , more correct than the English spelling? It is claimed on behalf of the American forms such as 'honor' that they go back to the true form of the word in the original Latin. This is partially true, but it is pertinent to ask why this reversion is to be permitted only in the small class of words ending in 'or' and denied in others.
Moreover, in returning to the classic form, Americans ignore the interesting and important light which the English spelling casts upon the history of words. It was not in England, but in Normandy that the 'u' was inserted; and to throw it out is to create confusion between the two classes of English words of Latin derivations, which philologists have carefully distinguished — those brought in often in strangely altered guise, at the Norman conquest, and those taken straight from the Latin by classical scholars.
Sunday Mail (Brisbane, Qld. : 1926 – 1954), Sunday 16 March 1930, page 28
————————
Australian spelling is closer to British than American spelling. As with British spelling, the u is retained in words such as colour, honour, labour and favour. While the Macquarie Dictionary lists the -our ending and follows it with the -or ending as an acceptable variant, the latter is rarely found in actual use today. Australian print media, including digital media, today strongly favour -our endings. A notable exception to this rule is the Australian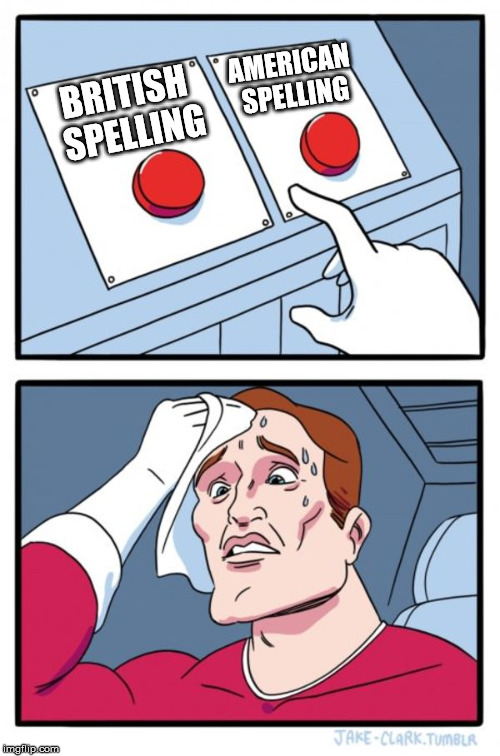 Labor Party, which adopted the American spelling in 1912 as a result of -or spellings' comparative popularity at that time. Consistent with British spellings, -re, rather than -er, is the only listed variant in Australian dictionaries in words such as theatre, centre and manoeuvre. Unlike British English, which is split between -ise and -ize in words such as organise and realise, with -ize favoured by the Oxford English Dictionary and -ise listed as a variant, -ize is rare in Australian English and designated as a variant by the Macquarie Dictionary. Ae and oe are often maintained in words such as manoeuvre, paedophilia and foetus (excepting those listed below); however, the Macquarie dictionary lists forms with e (e.g., pedophilia, fetus) as acceptable variants and notes a tendency within Australian English towards using only e. Individual words where the preferred spelling is listed by the Macquarie Dictionary as being different from the British spellings include "program" (in all contexts) as opposed to "programme", "inquire" and derivatives "inquired", "inquiry", etc. as opposed to "enquire" and derivatives, "analog" (as opposed to digital) as opposed to "analogue", "livable" as opposed to "liveable", "guerilla" as opposed to "guerrilla", "yoghurt" as opposed to "yogurt", "verandah" as opposed to "veranda", "burqa" as opposed to "burka", "pastie" (food) as opposed to "pasty".  Unspaced prepositions such as "onto", "anytime", "alright" and "anymore" are also listed as being equally as acceptable as their spaced counterparts.

Different spellings have existed throughout Australia's history. A pamphlet entitled The So-Called "American Spelling", published in Sydney some time in the 19th century, argued that "there is no valid etymological reason for the preservation of the 'u' in such words as honor, labor, etc. The pamphlet also claimed that "the tendency of people in Australasia is to excise the 'u', and one of the Sydney morning papers habitually does this, while the other generally follows the older form."

What are today regarded as American spellings were popular in Australia throughout the late 19th and early 20th centuries, with the Victorian Department of Education endorsing them into the 1970s and The Age newspaper until the 1990s. This influence can be seen in the spelling of the Australian Labor Party and also in some place names such as Victor Harbor. The Concise Oxford English Dictionary has been attributed with re-establishing the dominance of the British spellings in the 1920s and 1930s.

https://en.wikipedia.org/wiki/Australian_English

————————

The post Telling Spelling appeared first on The Full Quid.

]]>
https://www.thefullquid.com/2018/06/19/telling-spelling/feed/
0
https://www.thefullquid.com/2018/06/18/of-corset-isnt/ https://www.thefullquid.com/2018/06/18/of-corset-isnt/#respond <![CDATA[pjg]]> Mon, 18 Jun 2018 05:19:56 +0000 <![CDATA[Australian culture]]> http://www.thefullquid.com/?p=6247 <![CDATA[

Stays and Springs: THE CORSET IS LOSING ITS HOLD. WHAT PHYSICIANS SAY OF THE ABOLITION OF WAIST SQUEEZERS. Pull, Mary pull. It is not half...

The post Of corset isn't appeared first on The Full Quid.

]]> <![CDATA[
Stays and Springs:
THE CORSET IS LOSING ITS HOLD. WHAT PHYSICIANS SAY OF THE ABOLITION OF WAIST SQUEEZERS.
Pull, Mary pull. It is not half tight enough yet. I still look like a sofa cushion, and I must get into decent shape to see people to-day. So Mary pulls and tugs until her finger tips are pink and her breath is gone. Can't pull 'em up another inch, ma'am. Isn't that tight enough?

' r ' I suppose it will have to do.
Then there is a sigh— not too heavy a sigh, for the corsets will not stand that— and the mistress of the house seats herself in an easy chair, with furrowed brow and tightly closed teeth.
That man Ugglesmith can't make corsets any more. I'll have to go to some other shop. The thing I've got on is so horrid that I'm afraid to look in the glass.
And this is the wail of the woman of 45, the rotund, angelic creature, of which the latter half of the 19th century has produced so many specimens. Do corsets help their appearance any? They all claim that they do.
We couldn't wear anything but a Mother Hubbard ; we'd have to put aside all our nice dresses, they declare,  were it not for the aid of the corset.
These women never, never, never, will join the anti-corset crusade. The movement that was begun in Boston the other day and was signalised by a score of young women throwing away their waist compressors, will never have them in its vanguard or train.
But that the corset is soon, to be cast aside by all shapely women there can be no doubt San Francisco already boasts of hundreds of fair creatures who are absolutely corsetless.  
When you come to realise the freedom of having no stiff, hard, tight-squeezing affair, holding you, as it seems sometimes as though you were in a vice, said one of the corsetless to me, you begin to get a little real enjoyment from life. At first there is a feeling as if a strong- support were taken away from you— as if you could not sit up straight alone, and I confess, too, to having had a feeling of weakness in the sides and back. When you come to think of it that was natural enough, and there is no doubt that had I laced tighter than I did I would have felt still weaker and still more in need of support.
She did not look as though she were in need of anything to brace her up just then, as she sat in a straight-backed chair, and her shoulders, which were well thrown back, looked shapely enough, as, indeed, did her whole form. She was, to be sure, much less of the hour-glass style of beauty, as to the waist, but no artist would have selected a corseted woman in preference to her had there been a question of choice of subjects for his brush. She had the easy, willowy movements of form that are impossible to the corseted woman, and there was less of the suggestion of hardness and unbendedness than in her tortured sister. 
Nothing in the world would tempt me to wear a corset again, now that I can feel the delicious comfort of being stayless and stringless about the waist, she said nothing but obesity. Were I to get fat, of course I would have to wear the hateful old things, A fat woman without a corset looks like a stall-fed cow.
A physician with whom I talked (says a correspondent of the San Francisco Chronical an hour on the subject of corsets said:
In order to convince a young woman of the unnaturalness and the incursion of lacing up the waist all that it is necessary to do is to take an old corset and show how nature, in her struggles to free herself has taken the shape out of it. At every point where the stays have become badly bent or broken it was essential, in the way of nature, that there should be a loosening of the compression that contracted the lungs and displaced the other organs.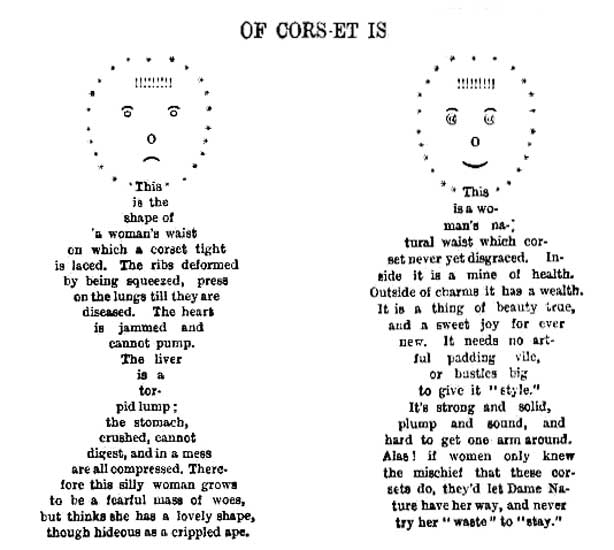 Yes, an old corset — one that has been thoroughly used and discarded for a new instrument of torture from the shop is a veritable object lesson in the effect of stays and laces. It breaks down at the top because the bust is unnaturally drawn up and must have room to expand. With some women, I am told, the main object of wearing a corset is that they shall have fine busts, but, as a matter of fact, corset wearing is accountable for the lack of development that one sees in many young women of the day. Were they to throw away their corsets they would find that in a short time the longed-for development would come, and unless they were uncommonly lean or in poor health they would not have so very long to wait either. In all the photographs of wild women that one sees, whether they are Sioux, Sumatrans or South Sea Islanders, one observes that a lack of bust development is the exception and not the rule. Nature is nature every time, and natural woman is healthy woman under ordinary circumstances and conditions. Of course, this is a subject that has been gone into by doctors for years past, but all their discussion of it never seemed to do much good. It was not until young women themselves began to investigate the matter that they discovered what were the evils of the custom. I think that the graduation of several young ladies from the Eastern medical colleges a few years ago and their close examination of the subject as exampled by some of their patients led to the reform that has begun, and which will, I feel convinced, sweep all over the land until we are a corsetless nation. It was not so very long ago that physicians were afraid to advise their lady patients not to wear the waist squeezing affairs, but nowadays there are no conscientious doctors who will not give this advice, though here I may state that it is not always well to be too precipitate in this matter of throwing aside the corset. Why? Well, for very good reasons. Suppose that the trunk of a young tree had been encased in a tight-fitting piece of boiler iron and permitted to grow as it could until it was four or five years of age, and was then suddenly stripped of its metal covering, would it not be in danger of dying? The abolition of the corset must be undertaken gradually in many cases, or bad results may follow. You see, the bones and muscles of the back and sides become so dependent, as it were, upon the corsets that when suddenly taken away they are made to bear an unusual strain, and the reformed woman gets little benefit from her new freedom.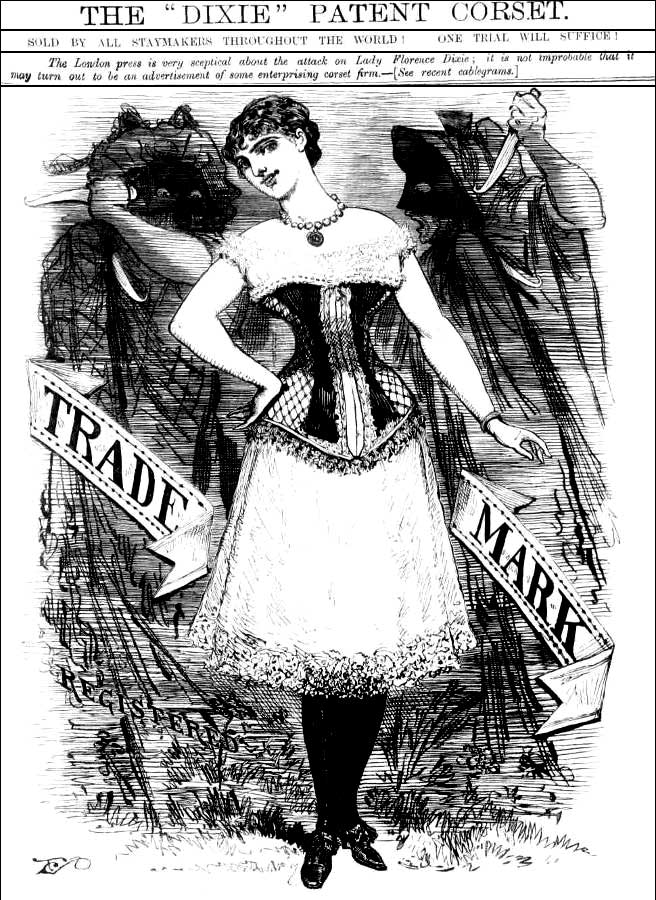 She complains of pains in her back and general weakness of the waist muscles. Of course, this is the result of the sudden withdrawal of the support which the corset has given her frame, but, as you can readily see, that support was unnatural. The development of strength in the back and sides had been retarded by the uncouth appendage which the woman had strung to herself and clamped closely down until there was no opportunity for her muscles to work naturally and grow in due proportion with those of the rest of her body.
The best way for a woman to rid herself of corsets is to first loosen them up and wear them that way for a few weeks. This will in itself give her greater freedom and will prepare her for the greater comfort which she is sure to enjoy later when she shall have finally cast off her tightly-buckled shield and made of herself a wholly free woman. Then let the strings be let out still farther and farther, until the ribs of the corset give actually no support to the back, when they may be discarded. In this particular, you will see, there is no exception to the rule that radical and extreme measures suddenly applied often result disastrously. It is better to take the reform in hand with a determination not to pursue it too hastily. Yes, I have no objection to what are known, as  'waists'. They are all well enough if the women must wear something to keep them in shape, as they call it. There is a great deal of difference between the reeds and bamboos in the 'waists' and the steel and whalebone of the corsets. Compared with the corsets they are indeed quite harmless. The physician quoted has made quite a study of the corset question. He has made investigations covering the effect upon the human frame of the tight compression of the stays and laces and he feels convinced that the further the matter is discussed by medical men and the more the dangers of corset wearing are brought to the attention of women the greater will be the cry for reform.
Other physicians think, however, that the evil is greatly exaggerated, and they say that among sensible women there is really no danger if the corset be worn rightly. No sensible woman will risk her health for the sake of getting a few inches the better of the corset string, and to make her waist appear a trifle more slender. The danger is chiefly with young girls, who want to present an appearance of fragility when they ought to know that to be plump is no mar to beauty, but the reverse, and that it is an appearance of wasp-waistedness that should be avoided more than a natural fullness and completeness of figure.
Evening News (Sydney, NSW : 1869 – 1931), Saturday 28 May 1892, page 1
THE DEFENCE OF CORSETS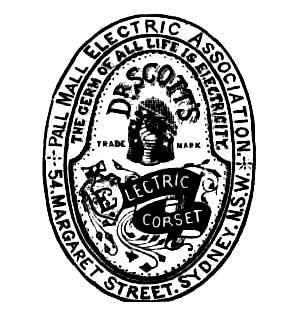 Professor Roy (Professor of Pathology, Cambridge) and Mr. J. G. Adami (Demonstrator in Pathology in the same University) are bold men. They read a paper (says a London exchange) before the British Association in defence of stays, and naturally attracted more attention than lecturers on subjects more strictly scientific. They maintain that the desire for waist-belts is instinctive, and has been displaced by all athletes and persons of whom exertion is required since the beginning of history, the "girded loins" mentioned in the Bible being, according to Professor Robertson Smith, "tightly constricted" loins. Such constriction, moreover, if not too severe, tends to drive the blood, which is apt to collect too much in the abdominal veins, back to supply the heart, lungs, and brain, where it is more required. Mankind, as it passes the stage of barbarism, meets this demand by belts, stays, and the like, which are rather healthy than the reverse. It will be observed that this argument—which is certainly true so far as the practice of all runners, Asiatic or European, is concerned—applies to men equally with women, though men gird themselves only to meet special calls upon their strength. The writers pressed, however, for elasticity in stays. The paper seems to have provoked some irritation, abhorrence of stays being an article of faith with advanced women, who, however, will not find that Hindoo ladies are healthier than English or can walk one-half so far.
Evening Journal (Adelaide, SA : 1869 – 1912), Saturday 24 November 1888, page 3
The Anti-Corset League, whose motto is "Fashion Without Folly and Elegance Without Extravagance," has been promoting dress reform by an exhibition in London of clothing conforming to the suggestions of the league. The exhibition was continued at the Queen's Hall, Langham Place, addresses being delivered at intervals. Dr. Herbert Snow, in addressing the assembly on the abuses of the corset, stated that cancer was far less shrouded in mystery than many imagined, as it very seldom attacked the young and healthy, and corsets in a larger number of cases were the cause of cancer. The use of the corset was only among civilised nations, and in such nations, cancer was increasing. If ladies only knew how ridiculous they made themselves appear in the eyes of the baser animal man by wearing corsets he felt sure they would soon abandon the absolutely sickening features they now presented.
Evening News (Sydney, NSW : 1869 – 1931), Saturday 26 January 1895, page 3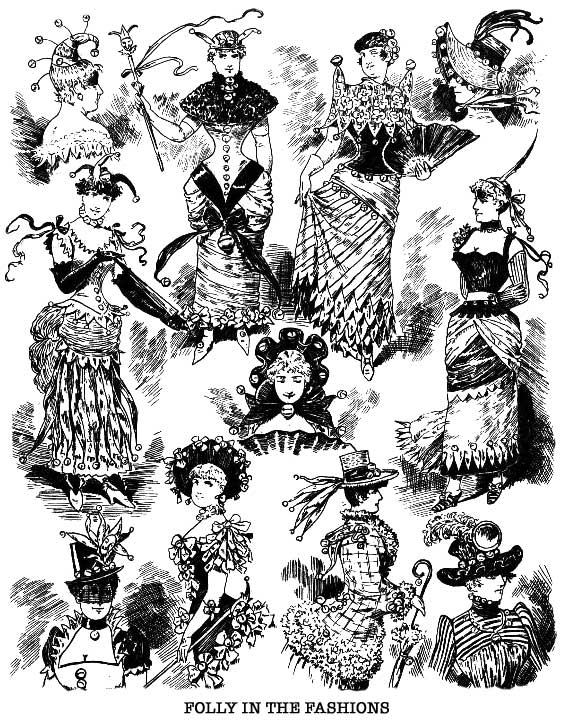 The post Of corset isn't appeared first on The Full Quid.

]]>
https://www.thefullquid.com/2018/06/18/of-corset-isnt/feed/
0
https://www.thefullquid.com/2018/06/12/down-on-sundowners/ https://www.thefullquid.com/2018/06/12/down-on-sundowners/#respond <![CDATA[pjg]]> Tue, 12 Jun 2018 02:32:14 +0000 <![CDATA[Australian culture]]> http://www.thefullquid.com/?p=6210 <![CDATA[

I was a quite surprised, when scanning our old newspapers, at the repeatedly negative portrayal of our "sundowners" or "swaggies" as I'd call them. Lazy,...

The post Down on Sundowners appeared first on The Full Quid.

]]> <![CDATA[

I was a quite surprised, when scanning our old newspapers, at the repeatedly negative portrayal of our "sundowners" or "swaggies" as I'd call them. Lazy, greedy, untrustworthy alcoholics – the reporters barely had a good word to say – let alone any grudging wink towards the loner individual who refuses to bow to tradition /authority ….

THE SUNDOWNER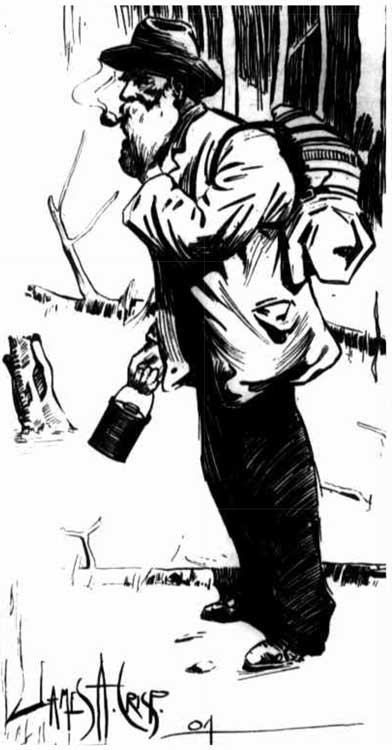 The Sundowner is of the genus loafer and of the order tramp. He is indigenous, or at least peculiar to the bush and may generally be recognised by his habits and integuments. Our artist has happily in his sketch portrayed the typical sundowner, with his swag, billycan, and other paraphernalia.
His habiliments are neither new nor savoury, tor the reason that they have seen long service.
He wanders from station to station, trusting to Providence and the generosity of those to whom he may appeal for assistance. Cool as a cucumber, thoroughly stoical, full of quaint anecdotes, thankful for small mercies, averse to labor of any kind, he is content with a stretch in the stable, with a few mouthfuls of the coarsest fare and any drink, malt or spirituous.
He is always on the move. Starting away at daybreak, he enjoys the fresh, invigorating atmosphere of the morning, and gets well on his day's march before breakfast.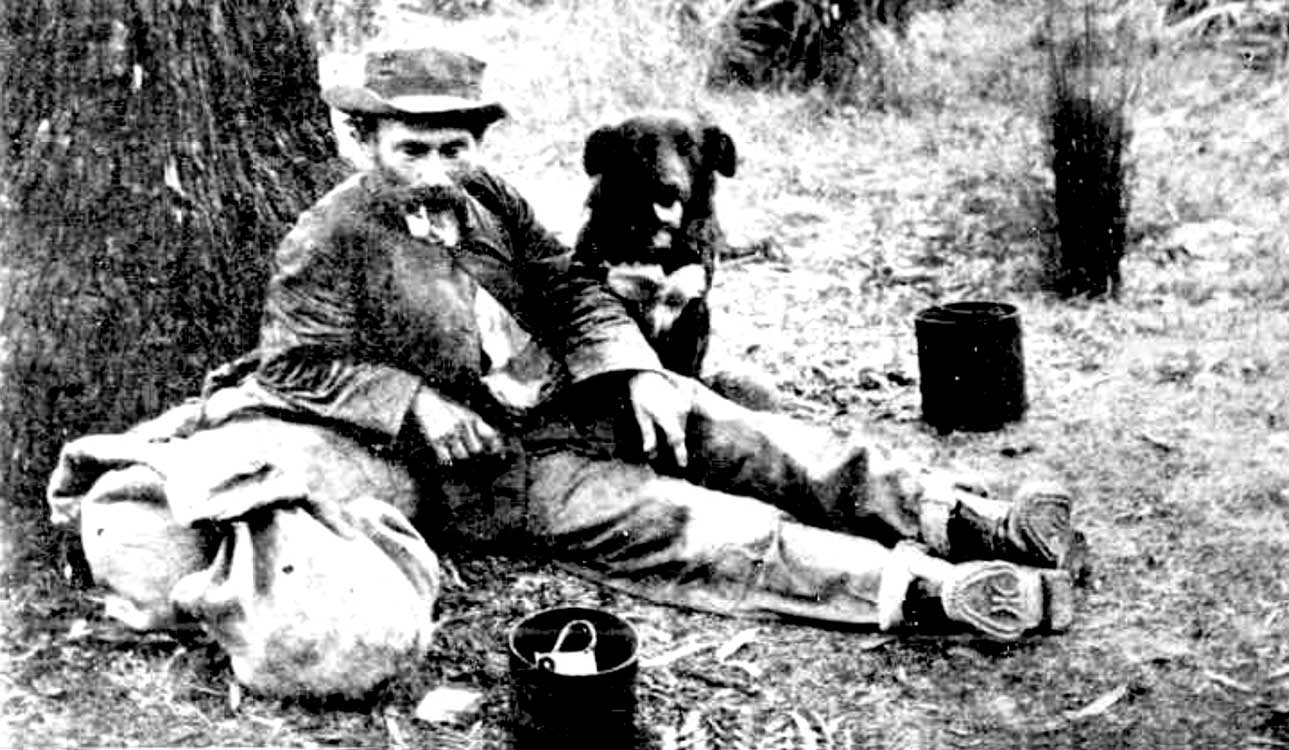 The smoke of a hut in the deep recesses of the bush is to him the signal to halt and try his luck. He never hungers for lack of asking. If he is very hard up he intimates that he has not had food of any sort for perhaps three days, that his exertions to obtain a job were quite fruitless, and that unless assisted he will probably have to lie down in the bush and die.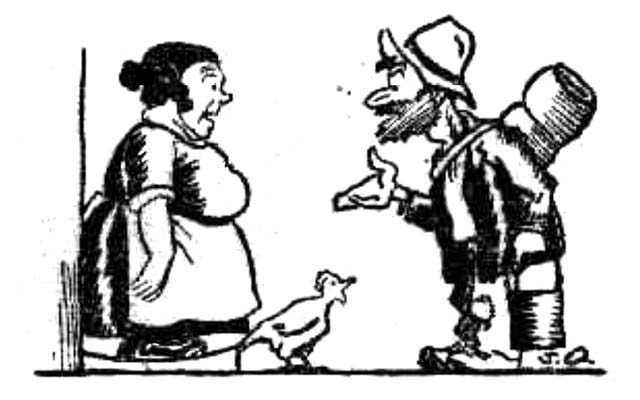 The appeal thus made is usually irresistible. Sometimes he is politely requested to do a little work for his grub. We have thus a sketch of the sundowner "sold."
"If you want bed and tucker here, my man," observes the squatter, "you will have to cut some chaff first." Work is what the soul of the regular sundowner abhors, so he coolly proceeds to shoulder his swag once more, suavely remarking, "Ah, good evening, boss," and proceeds on his way.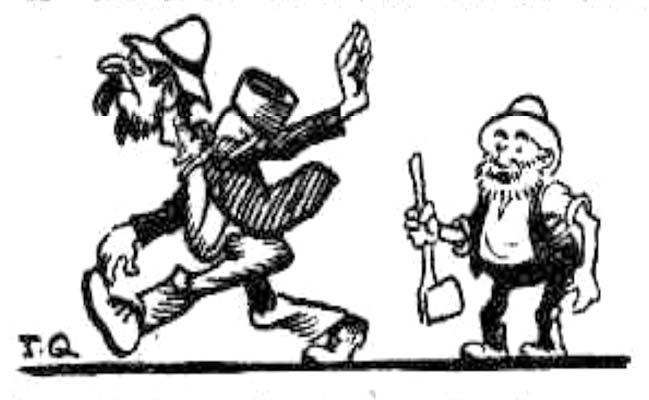 He may be next seen in the enjoyment of his siesta. Under the welcome shade of some giant eucalyptus he slumbers in peace. His swag is under his head, his billy is laid beside him, and, with his hat drawn down over his brow and his hands in his pockets, he woos tired nature's sweet restorer. In the afternoon he resumes the even tenor of his way.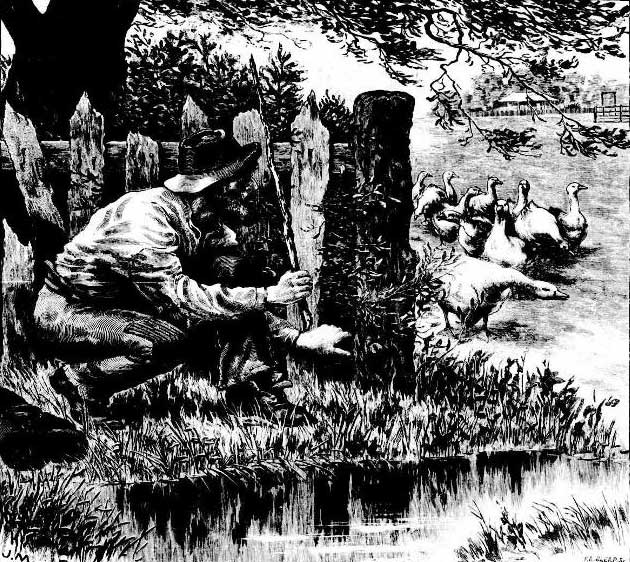 Should he be fortunate enough to meet a station on his road, he calls at the homestead, and probably obtains a little meat and bread, with sugar and tea thrown in. Upon these he makes preparations to fare sumptuously. He lights his fire and in his billy makes his tea, and proceeds to dispose of any titbits he may find in his wallet, winding up with a post-prandial whiff of his never-failing pipe.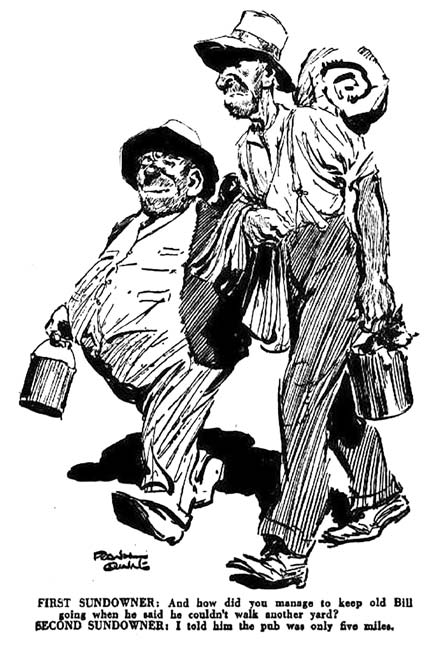 He may journey further, or he may remain on the ground and camp for the night — just as the humor suits him. The true haven of the sundowner is the bush shanty. Here he may be seen and studied in all his glory. As his sobriquet implies he, as a rule, times his approach to the "pub" about sundown, and the probabilities are that a number of kindred spirits are found loafing round about the same time. If the sundowner is "stumped," and the landlord declines to "stand Sam," there is nothing left for it but to sit on his swag outside and wait, Micawber-like, until something or some good Samaritan turns up.
Pictorial Australian (Adelaide, SA : 1885 – 1895), Friday 1 May 1885, page 86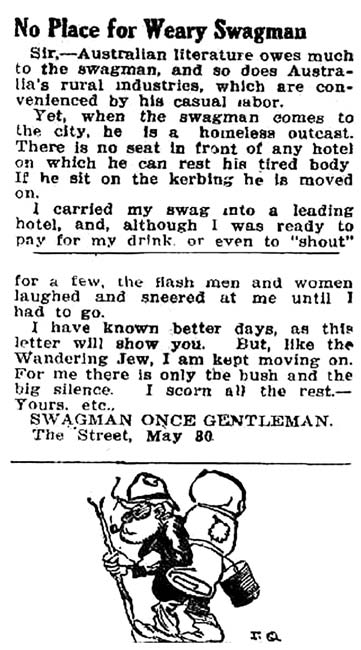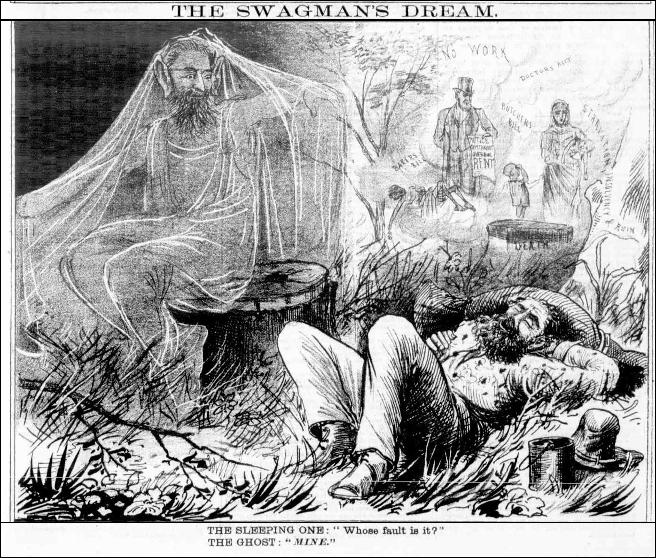 The post Down on Sundowners appeared first on The Full Quid.

]]>
https://www.thefullquid.com/2018/06/12/down-on-sundowners/feed/
0